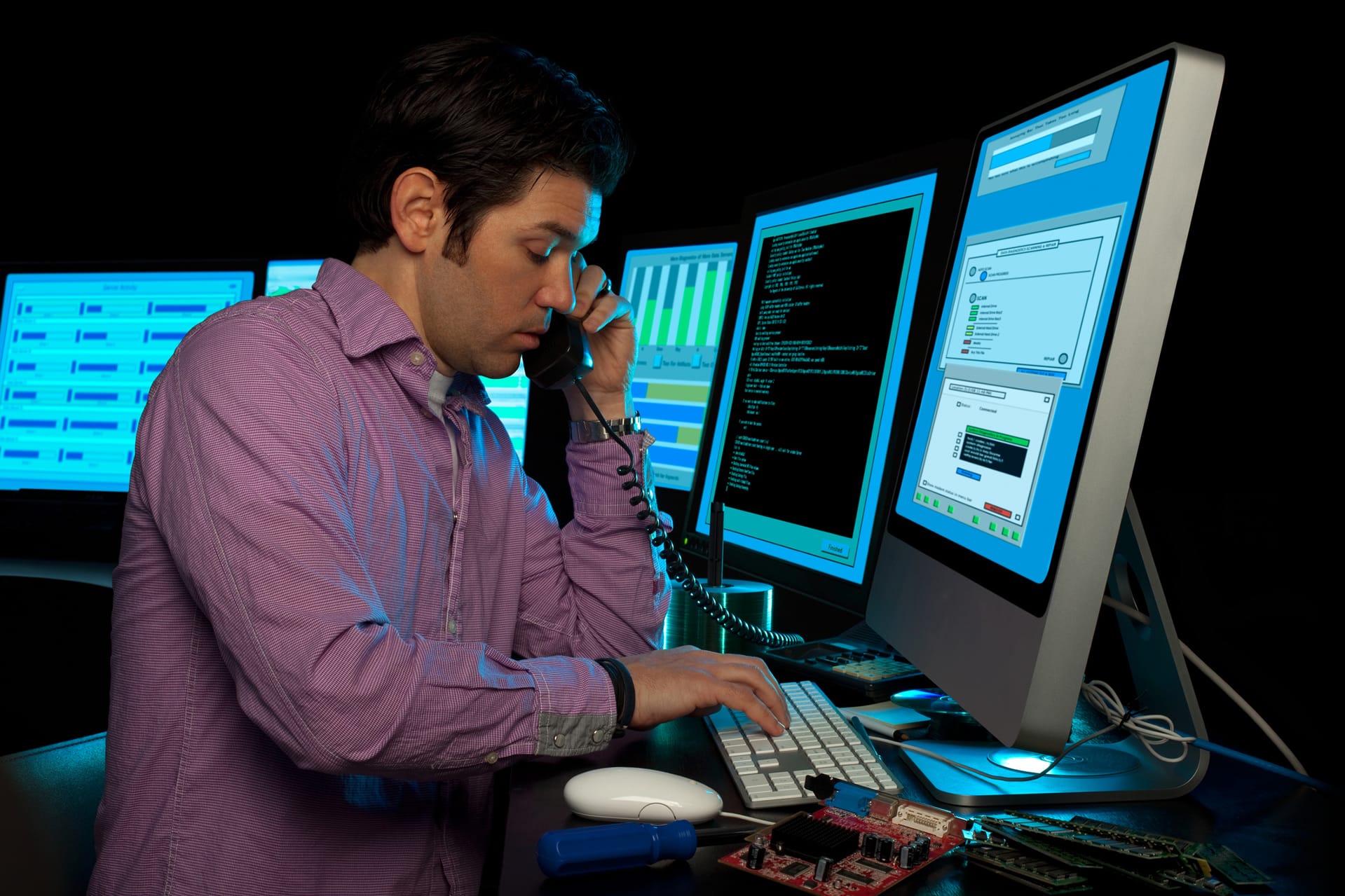 Support & Repair
Not every business has the budget to have an internal IT department. That's why TCW-GAV offers a wide range of support and computer repair services for businesses – from desktop PC and laptop repair to data recovery and managed services.
Help Desk/Remote Support – (717) 653-3130
Our team of certified specialists is available Monday through Friday from 8:00AM to 5:00PM. With our remote access tools, we can often fix technical issues without having to be onsite at your business. Learn more about our Help Desk computer repair services.
Onsite or Carry-In Service
Certain technical issues require us to have physical access to your computer or network device. When these types of computer repair services are needed, we'll schedule time for one of our specialists to visit your office. You can also drop off your computer at our office for repair.
Managed Services
TCW-GAV offers managed service contracts known as TCW Total Care: a managed service program designed to provide continual proactive maintenance. Through our TCW Total Care monitoring systems we collect and analyze performance and event data to improve service uptime by proactively working to prevent IT failures and reduce the duration of those that are unavoidable. An account representative and network technician are assigned to your account, maintaining your systems and helping you attain the highest possible level of network availability. Your network technician and account representative will also review availability and asset reports before meeting with you to assist with any IT decisions and executive consulting needs. TCW Total Care, in essence, allows us to be a part of your IT department. TCW's depth of expertise can also be leveraged for the most difficult network tasks and development as well as end user support.