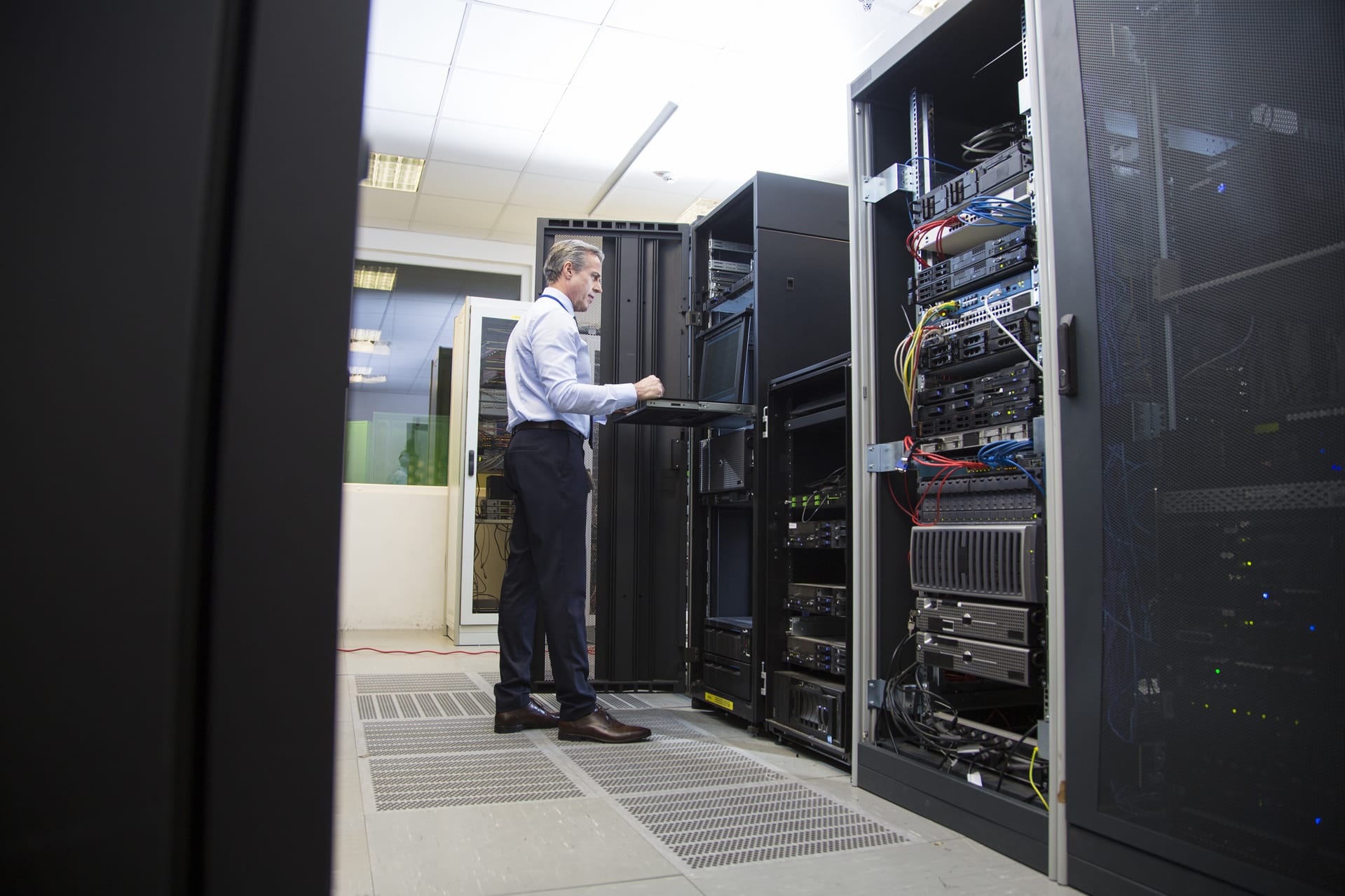 Network Solutions
A secure, highly functional computer networking system will make your business run faster and smarter. The result is greater productivity and profitability for your business. Whether you need a network service partner that knows how to build a reliable network solution, or need someone to improve your existing network, TCW-GAV has the expertise to get you there.
Windows Networking
We'll help build a secure business network solution using Microsoft Windows products like Windows Server and Microsoft Active Directory. You'll share files, printers and other network resources easier than ever before. We can also install information sharing solutions like Microsoft Exchange, establish a secure database with Microsoft SQL Server technology or install Remote Desktop Services to access work from anywhere. We can reduce hardware costs and energy usage by consolidating servers using the latest virtualization technology.
Wireless Network Solutions
Our team can design and install a reliable wireless network solution for your specific business needs, like point-to-point wireless links between buildings or a wireless LAN solution that gives network access to devices throughout your entire office or campus. We work with trusted brands like Fortinet, Ubiquiti and Cisco Systems.
Remote Network Services
Today's work environments are evolving. More businesses are embracing flexible work hours and remote working options. The need for employee mobility and portable network devices has never been greater. A few of the remote access mobility solutions we offer include Windows Remote Desktop Services, secure and encrypted remote services and mobile device networking.